Call toll-free 888-604-3075 Ask for Falling Waters rates
Falling Waters Cabin
314 Grant Road
Bryson City, NC 28713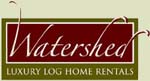 PO Box 233
Almond, NC 28702
Toll-free 888-604-3075 Ask for Falling Waters



Requesting a reservation is easy. Complete all the fields below, click "Request Reservation", and your information will be sent to us by email. We will contact you to confirm your request and to book your reservation.
For immediate availability information and reservations — or if you do not hear from us within 24 hours — call us toll-free at 888-604-3075.



Rates are for up to four people (maximum occupancy).
Rates are subject to change without notice. Please verify rates when making your reservation.
Taxes — A ten percent sales and occupancy tax is added.
Deposits — We require a $250 deposit.
Smoking — Smoking is not allowed inside the cabin.
Pets — Sorry, no pets are allowed.